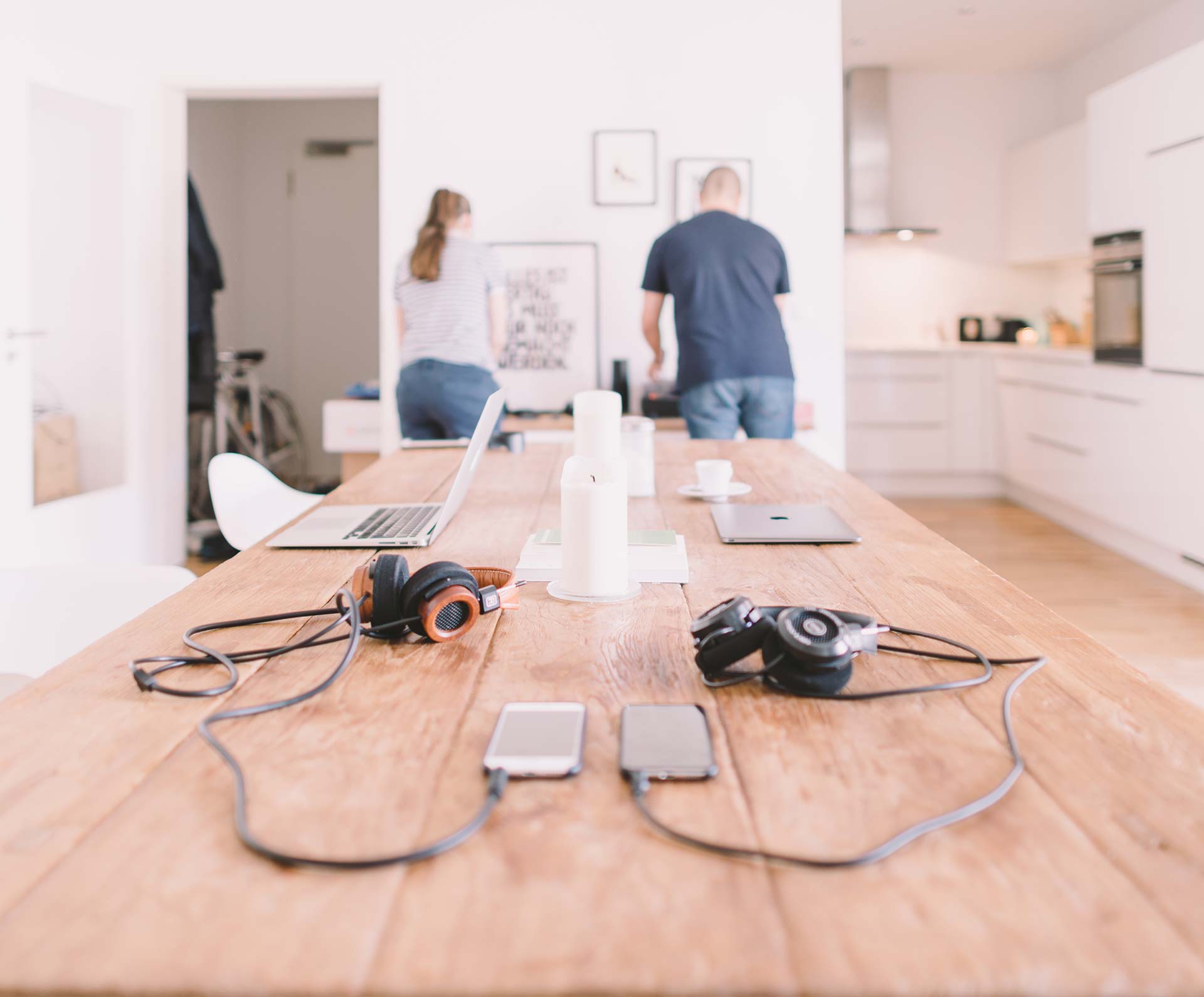 Our Approach
Harris Company is growing steadily,  but we remain hands on. We believe in keeping our company close knit and knowing who each employee is. No matter how much we grow, we will always try our hardest to keep that "humane" touch. We host several events annually where we invite our entire staff and encourage them to bring spouses and kids. We've learned that people will put their best foot forward when they feel appreciated and acknowledged.
Our Story
Mr. Harris started doing cable in 2003 with a family member that was already in the industry. At the time, most cable companies paid "piece rate" rather than hourly. That means the employee is paid per task completed (ie; each box replaced, each cable placed, etc.). He said he busted butt to learn as much as possible and complete as much as possible and when he saw his 1st paycheck he was in disbelief! He had never experienced a job that paid more based on the amount of work done. Hourly pay works great for most companies, but for the select few people that are extremely motivated and hard working (like Mr. Harris), piece rate pay is extremely lucrative and motivating. He decided to invest his first few checks, and start this company. The business was started in an apartment converted into an office. Through steady growth and dedication, Harris Company is now run from a 13,000 square foot building with a fully stocked warehouse and an office up front. 16 years later, and we are a full service low voltage wiring company. We can run cable or duct every way possible, from underground to aerial, & inside and outside buildings and businesses. We have an A+ rating with the Better business bureau and we have earned a solid reputation in the communications industry.
Prince Anthony Harris
Founder, President & CEO
Mr. Harris always says "People don't work for us, they work with us". He is passionate about all things in the communications industry. It's not uncommon to hear him discussing cable at any given time.
Lisa Mango
Office Manager
Lisa has been working with Harris Co. since 2010. She is a great team player and is always willing to assist our team and our customers.
William Vester
Supervisor
William was promoted to supervisor within his first year doing cable. He has several other family members in this industry as well so maybe cable knowledge was in his blood 🙂
We'd love to hear from you
Please give us a call if you need any private utilities installed, surveillance cameras installed or if you have any communications projects we can assist you with. Also, if you see one of our trucks and have any questions or comments, please call us !
Office: 314-335-7324